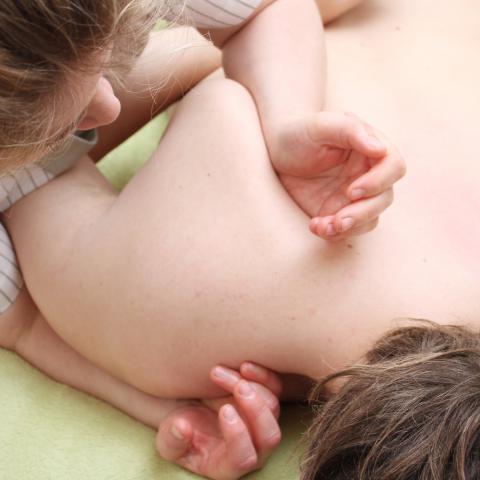 For those who have a lot of muscular tension in their bodies due to poor posture, bad working habits or even overdoing it at the gym will find  a Deep Tissue Massage particularly effective as it works firmly and deeply into those sore muscles.
This type of Massage can greatly help those who suffer from shoulder and neck problems, lower back pain, tired, aching legs in addition to general muscle soreness or joint problems.
The Massage is seen very much as part of a holistic approach to looking after yourself and at the end of the session Katherine will discuss ways to help you improve your overall health taking into consideration aspects such as diet and nutrition, exercise and fitness and relaxation.